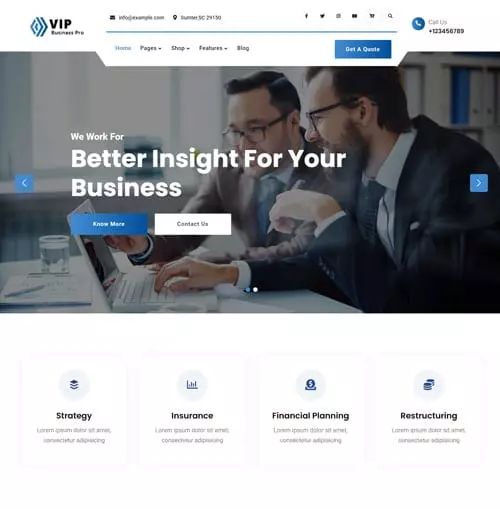 VIP Business Pro is an elegant, multipurpose theme designed for any kind of business or startups. This theme is made to suit all your needs for a multipurpose business theme. VIP Business Pro is a versatile business WordPress theme, which can be used to transformed into any kind of business website such as Corporate houses, Online stores, Photography, Music, personal Blogs or any kind of Professional sites and much more. It has amazing features like Associate Logo, Slider, Hero Content, Featured Grid, Portfolio, Featured Video, Filter Content, Playlist, Stat Section, Product Categories, Promotion Headline, Skills, News & Events, Team, Testimonials, Pricing Table, What we do, Content Widget Area 1, Content Widget Area 2 and Content Widget Area 3 and so on. These amazing features can be customized as per your requirements.
VIP Business Pro is fully responsible which means it can adapt to any screen sizes and is WPML ready too, which is another plus point. With all the features that theme has, it is one of the best business corporate WordPress theme. It comes with beautiful demos too please do check it out. Here are the amazing features listed below.

Features in VIP Business Pro:
1. Associate Logo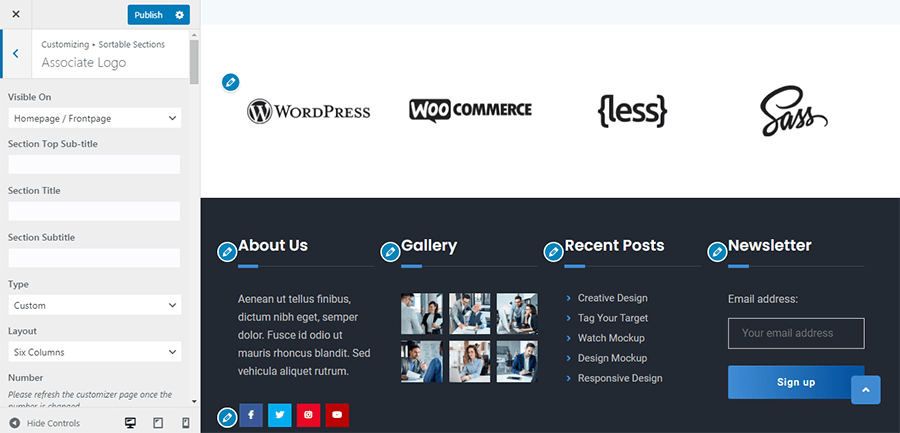 Associate logo in VIP Business Pro theme allows you to show logo and the details of company you are associate with. You can select page, post, category, tags, products, product category, product tags or custom as associate logos.
2. Contact Form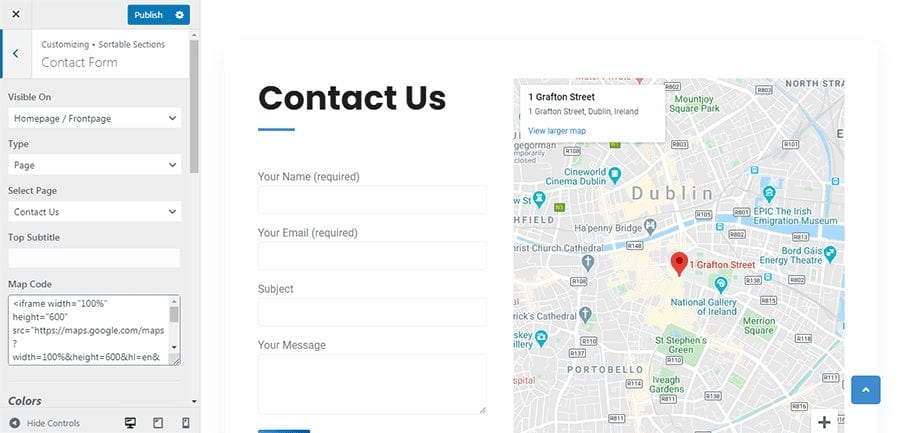 Contact Form option is used to display your contact information. You can choose page, post, category, tags or custom as contact form. Here you have option to add google map link of your location as well, which makes it easier for your visitors to locate you.
3. Featured Grid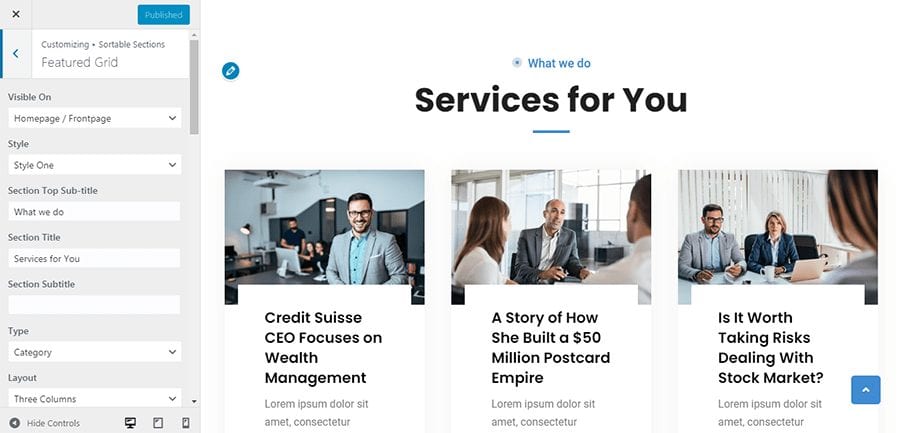 VIP Business Pro theme has featured grid option, here you can add page, post, category, tags or custom as featured grid. You can highlight the important section or page as featured grid it has two different styles to choose from which makes your content standout. Your content you have chosen will display in a grid form.
4. Hero Content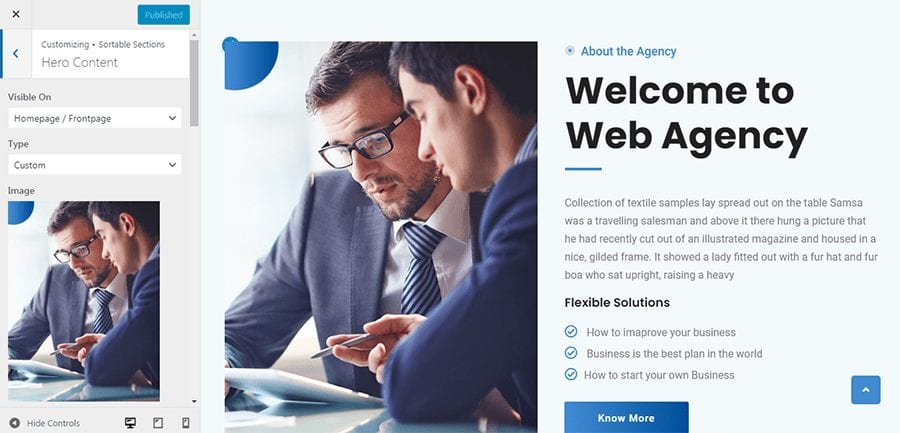 This multipurpose WordPress theme have option to display the highlight content of your website with the Hero Content section. You can choose page, post, category, tags or custom as hero content. Display your business's scheme or product or content and use call to action button that you want to highlight.
5. Portfolio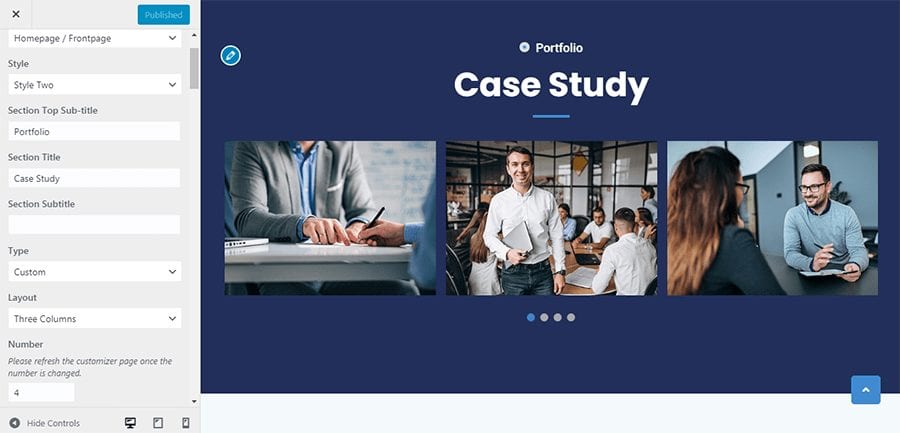 Portfolio section is one of the most important section in your website to display your work experiences or achievements to the visitors. This will build a positive impact of your company towards you. VIP Business have option to add your post, page, category, tags or custom as portfolio. Portfolio is displayed in a slider form which makes it more attractive.
6. Playlist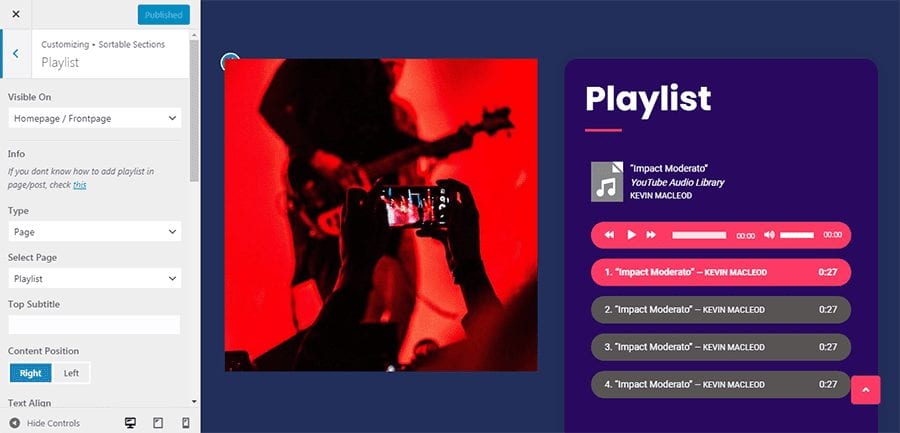 As we have mentioned above VIP Business is a multipurpose WordPress theme, which fits for any kind of business, so we have added Playlist option in the theme. If you belong to musical background this option will be perfect to display your musical journey and showcase your playlist. You can choose Page, Post or Custom as playlist.
7. Promotion Headline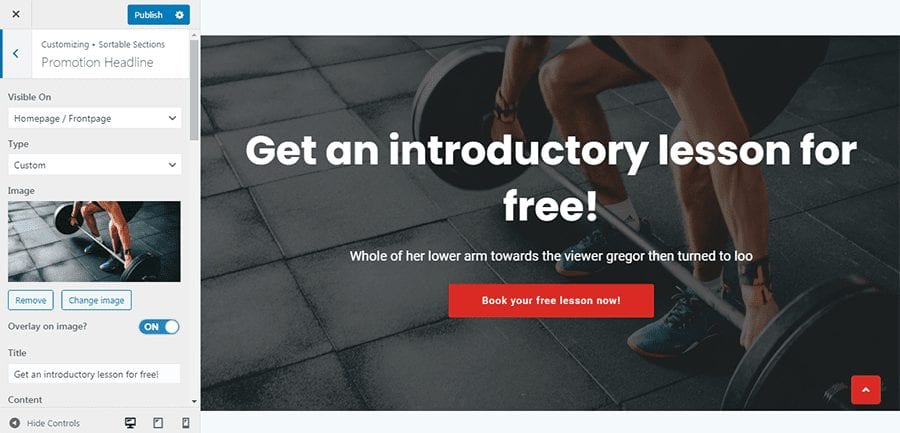 VIP Business Pro supports promotion headline as Page, Post, Category, Custom or Tag. In promotion headline option you can add any important content you want to promote or highlight.
8. News & Events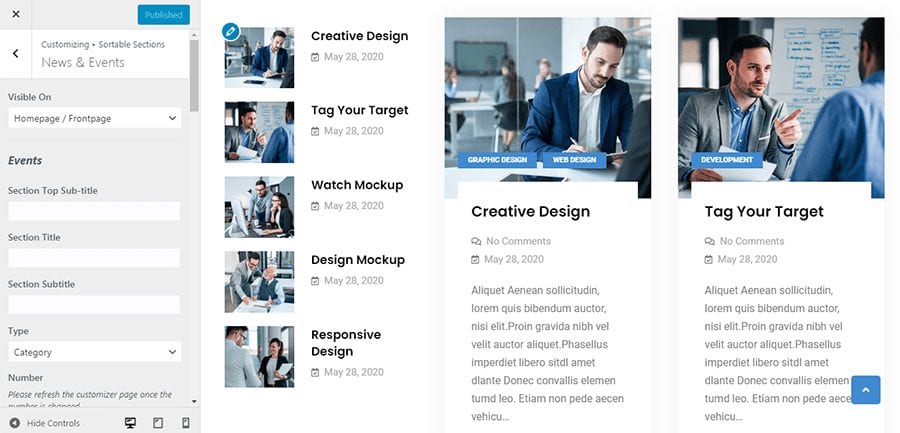 Another very important feature News & Events allows you to display latest happening of your business to the visitors. You can add any kinds of news or events that you are planning in this section. This option can make your visitors up to date about any events or latest happenings.
9. Team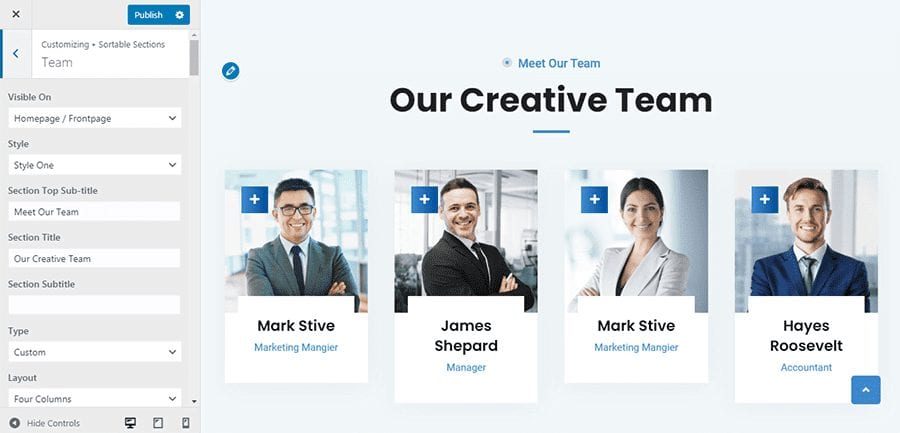 Team section allows you to display your team members in an elegant and informative way. You have option to choose type as page, post, category, tags or custom as team. Add social media links of you each team members too.
10. Skills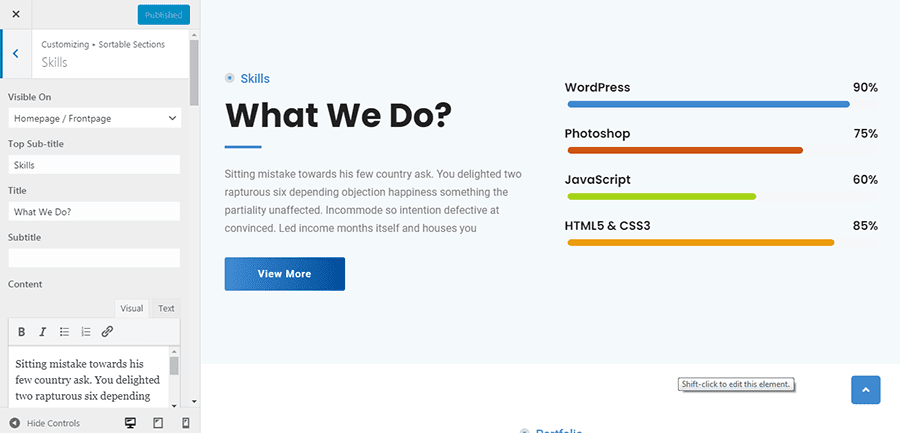 Skill option is used to display about work experience in certain field. Your skill levels can be shown in percentage this makes it more elegant and clearer about how much you know about a particular topic. There is no limit, add as many as skill in this section.
Check out our exciting demos and link for premium theme