FF Multipurpose Pro is a elegant, modern WordPress theme designed for all kind of businesses. FF Multipurpose Pro consists options like Associate Logo, Featured Grid, Hero Content, Key Features, Portfolio, Counter section, promotion headline, Skills, News & Events, Filter Content, Team, Testimonials, Featured Content, Pricing Table, Contact Form, why choose us, and more. Due to its diverse option the theme can be adopted by varieties of professions be it simple blogs, corporate houses, news portals, education, construction and many more.
FF Multipurpose have other features like WPML ready, responsive, ecommerce ready. Created with secured codes and modern design ff multipurpose serves all the requirement that you are searching to build a perfect website for your business.
The theme is WPML compatible and responsive, which means you can translate your website to any language you want and fits on any screen size. It also comes with several demos which will gives you an idea about the ideal website you are going to create, by utilizing features given by our theme.
Features of FF Multipurpose
Associate Logo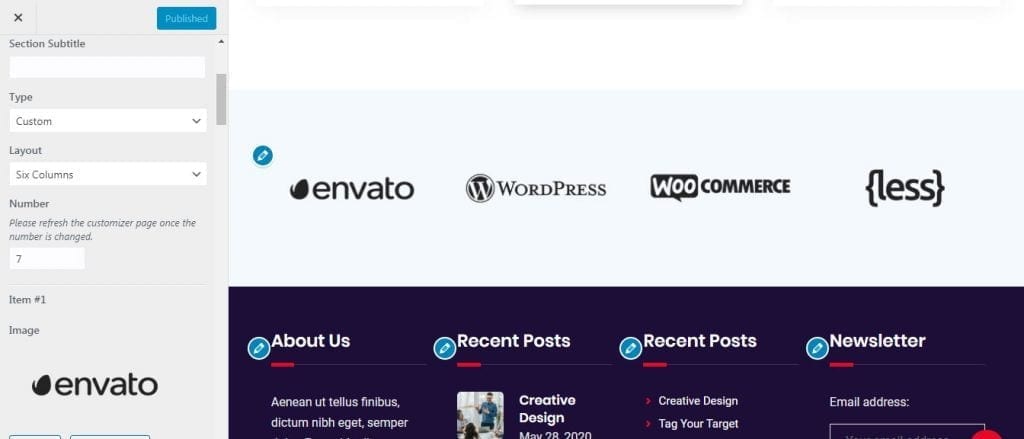 FF Multipurpose pro have associate logo which allows you to add logo and information of companies you are associate with. You can select page, post, category, tags, products, product category, product tags or custom as associate logo
Contact Form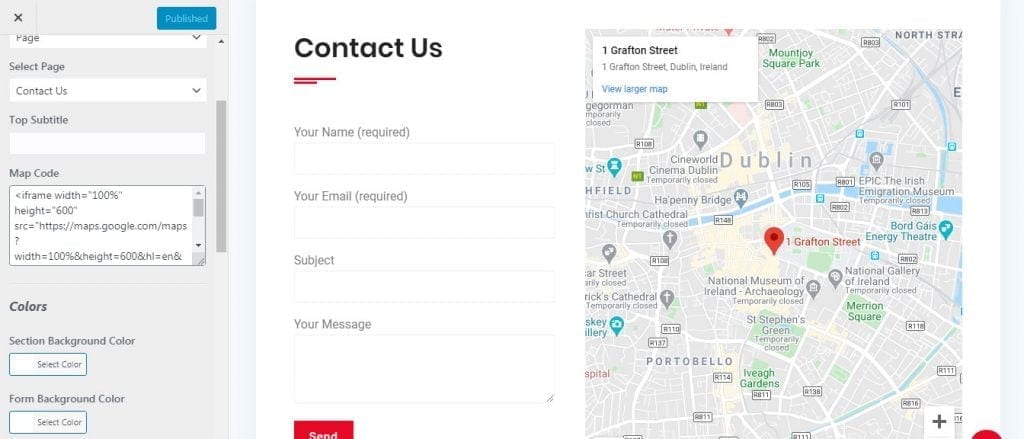 Contact Form is another unique option in ff multipurpose pro. This option allows you to add Map code of you company which redirects to your company's direct address.
Stats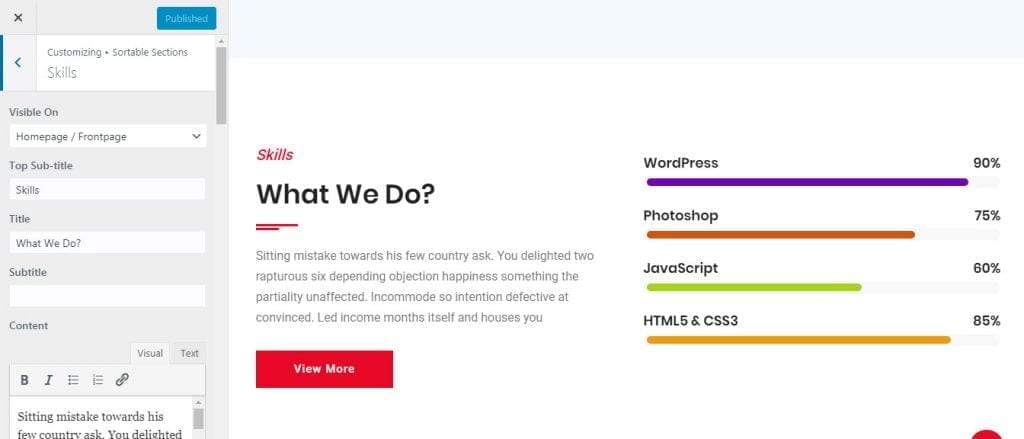 Stats allows you to add icon from font awesome, number and label to each section and it display as stats. You can use stats to add good customer reviews or any statistical number you want to highlight.
Featured Grid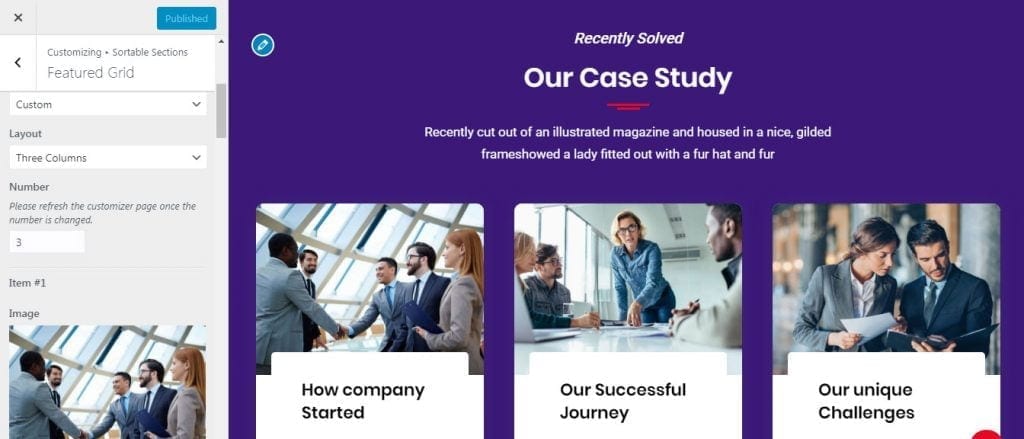 FF-Multipurpose pro theme has featured grid option, here you can add page, post, category, tags or custom as featured grid. You can highlight the important section or page as featured grid it has two different styles to choose from which makes your content standout.
Hero Content
Hero Content option can be used to display your business's scheme or product or content and use call to action button that you want to highlight. Hero content to highlight a specific It will grab your visitor's attention, you choose add page, post, category, tags or custom as hero content
Key Features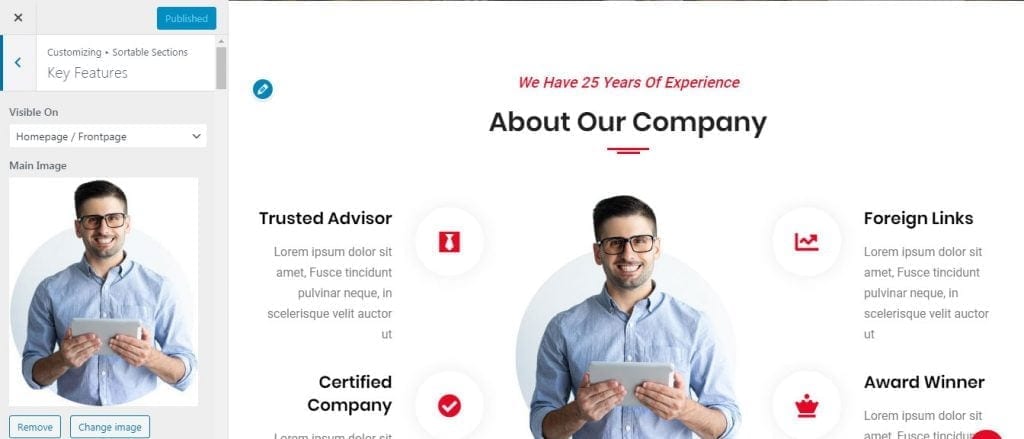 FF-Multipurpose has key feature option. Key features to highlight some of your company's awesome features or highlight key notes of your company. You can make page, post, category, tag or custom as key features. You will also have option to choose simple yet elegant icons from font awesome
Portfolio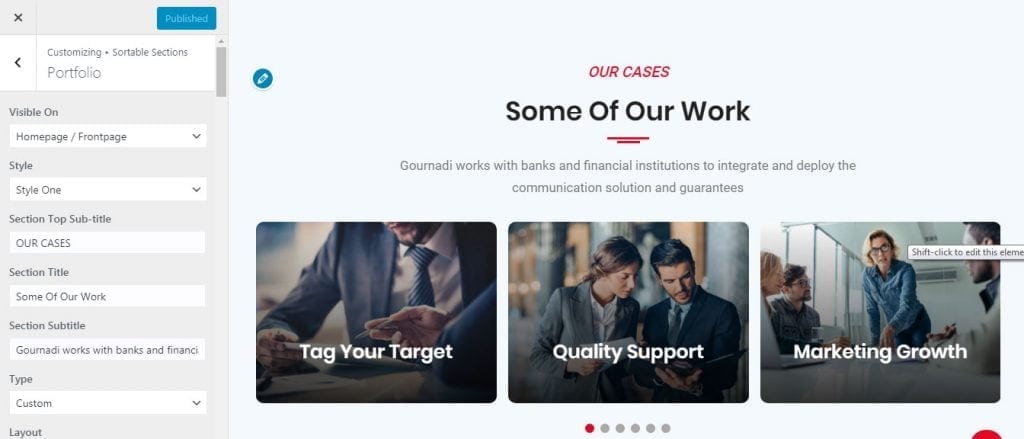 Another awesome feature of FF Multipurpose pro is Portfolio option. Here you can display your experience, works, achievements to your visitors, which will make a positive image towards your company. You can add your post, page, category, tags or custom as portfolio. Portfolio is displayed in a slider form which makes it more attractive.
Playlist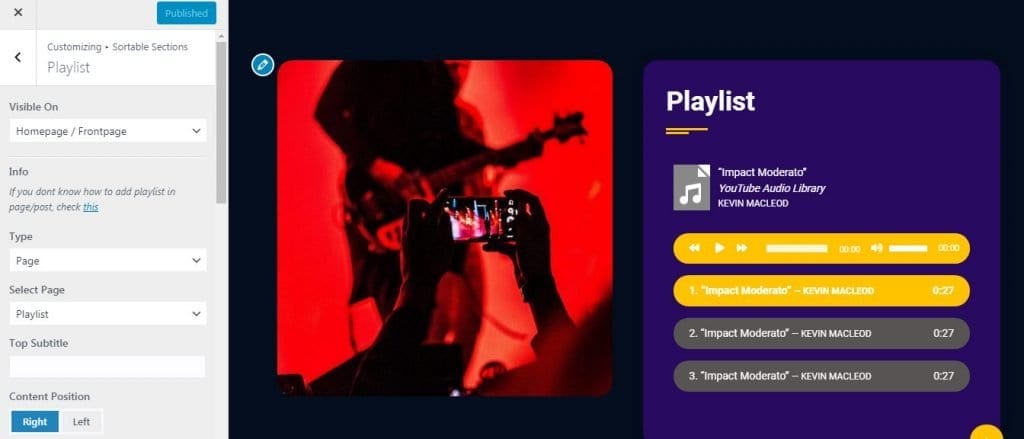 FF-Multipurpose Pro has playlist option, as per name of the theme it is designed to be versatile and can be used in various kinds of websites. If you belong to musical background this option will be perfect to display your musical journey and showcase your playlist. You can choose Page, Post or Custom as playlist.
News & Events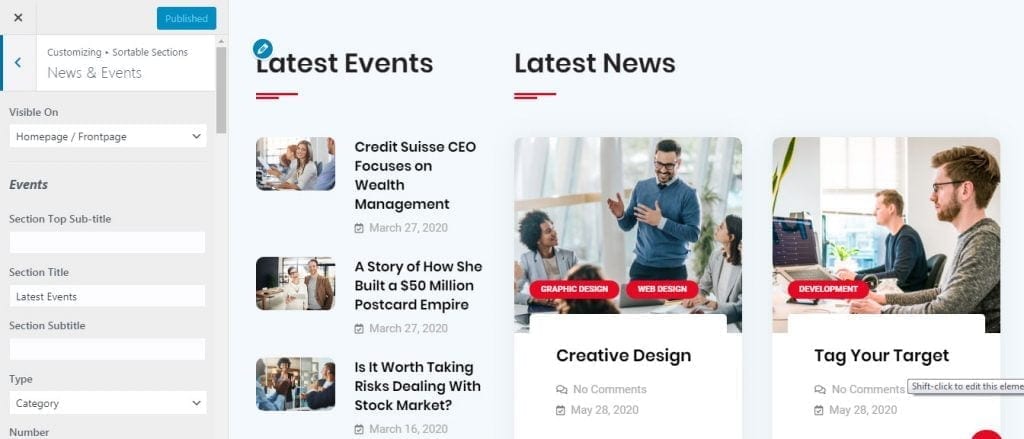 News & Events option is used to display new and happening. You can add any kinds of news or events that you are planning in this section. This option can make your visitors up to date about any events or latest happenings.
Skill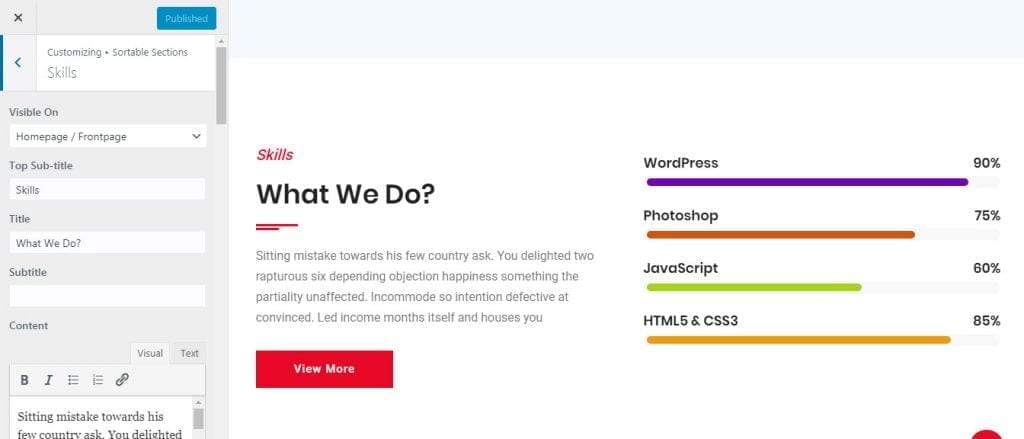 Skill option is used to add your skills, experience and abilities. Skills are displayed via percentage this makes it more elegant and clearer about how much you know about a particular topic. There is no limit, add as many as skill in this section.
Filter Content
Filter content is used to show tabbed content with unique design, it is an awesome feature where you can show categories tabbed design.
Team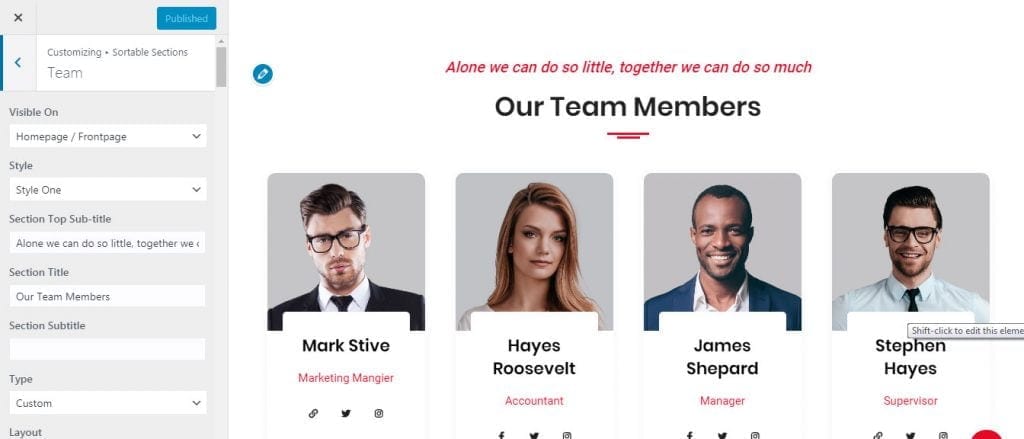 FF Multipurpose Pro has team option, here you can show you team members in an elegant and informative way. You have option to choose type as page, post, category, tags or custom as team. Add social media links of you each team members too
Testimonials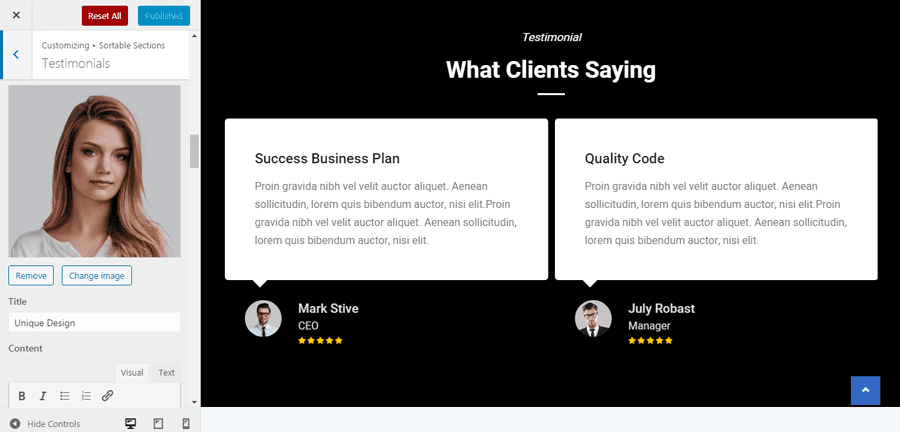 Testimonials option is used to display about customer's thoughts and feedback about the product or services you provide, show a list of your satisfied clients to gain more sales this will give a positive image and build trust for new customers.
Pricing Table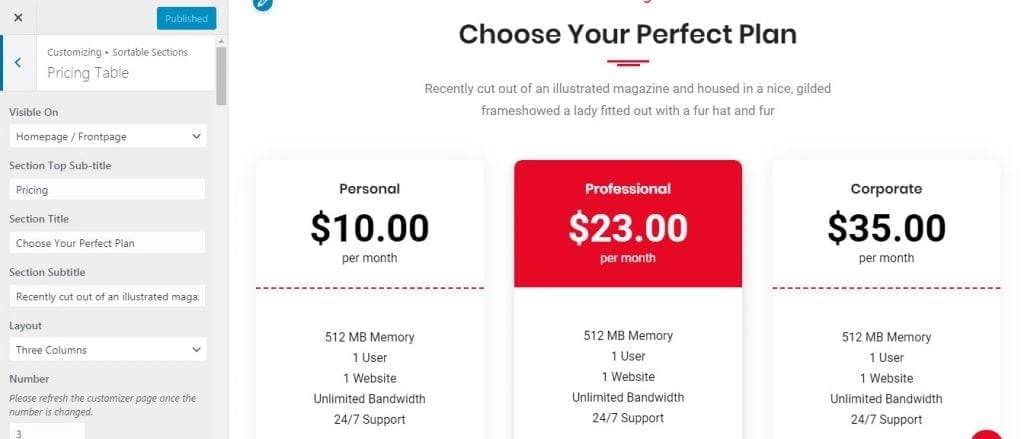 Pricing section is to highlight a pricing table which makes it easier for your visitors to know about your product or services and the tarrif.
What we do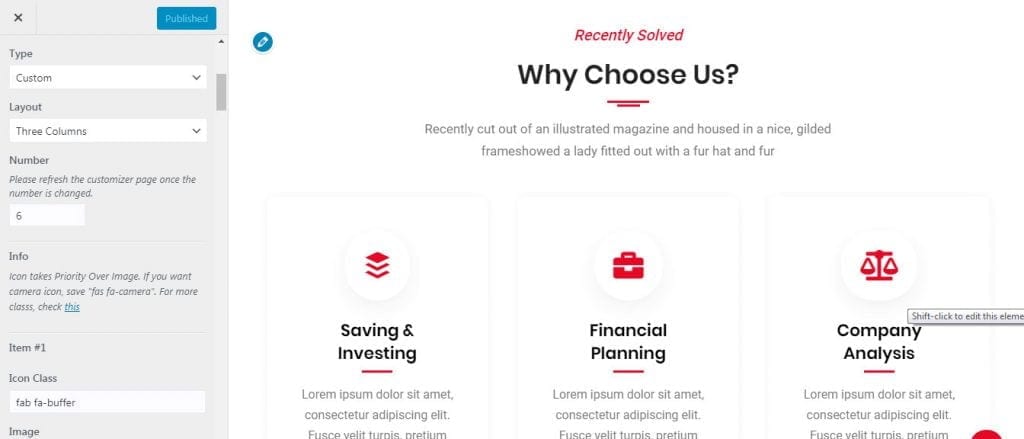 What we do section in FF Multipurpose Pro theme is to provides a description about products or services your sell. This option will give idea to your visitors about the products or services you deal with.


Check out our exciting demos and link for premium theme